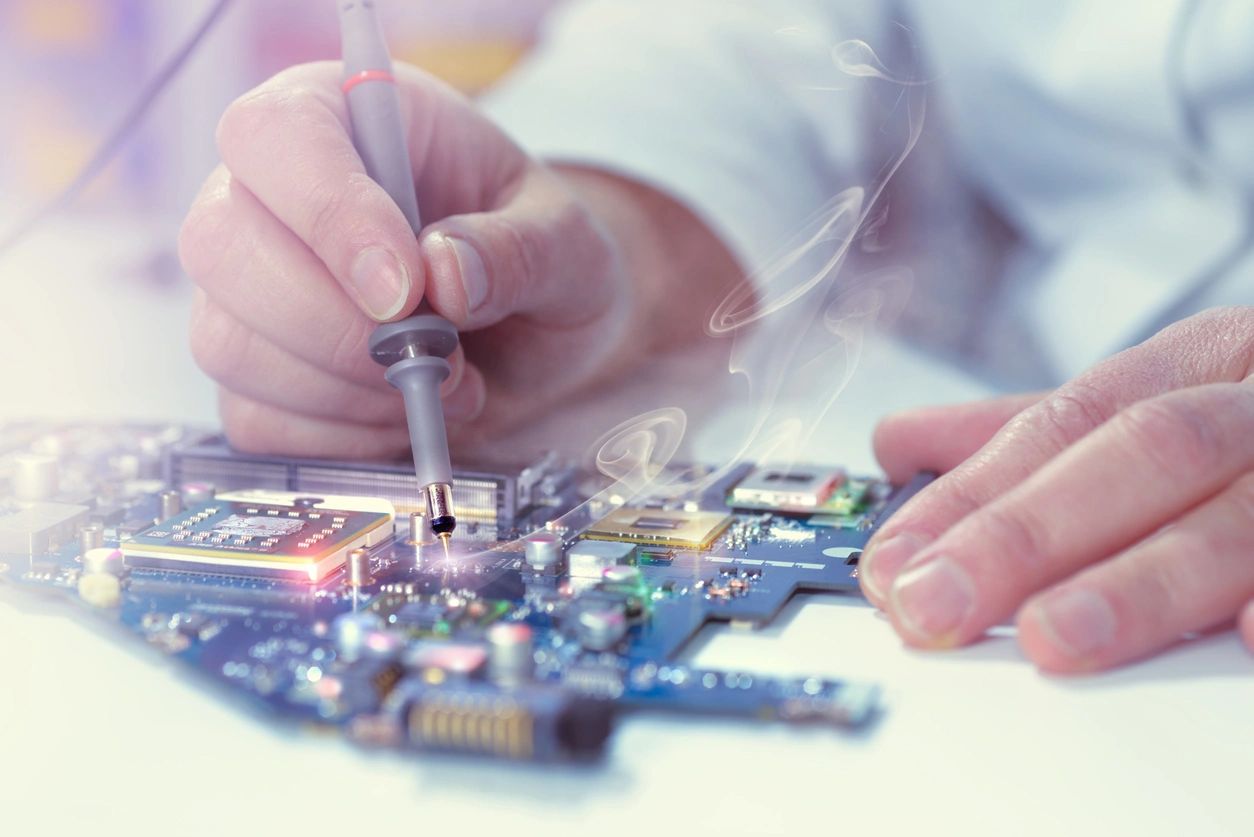 Careers
The best people should work on the hardest problems
Defense Research Associates, Inc. (DRA) is a small business that provides its engineering expertise to the Department of Defense (DoD) and commercial sectors. At DRA, we take pride in the quality of our work, our ability to exceed expectations and our employees. Our employees are an integral part of our company's success. As we grow and continue to provide exceptional service to the DoD and commercial sectors, we are always looking for new talent to expand our team in the following disciplines:
Areas of Expertise
Artificial Intelligence/Machine Learning
Electrical/Electronic Engineering
Electro-Optical Design
Software Development
Field Testing
Modeling and Simulation
Systems Engineering
Mechanical Design
Our team is comprised of hardworking, creative, and determined engineers that are the best in the industry. if you are interested in joining our team and solving challenging problems, email us your resume at [email protected].
Be a part of something bigger
As a small business, we focus on our employees' professional and personal growth and provide the resources necessary for their development. We employ experts in the industry with years of experience to solve challenging real-world problems. Our experts can provide you the guidance in the problem solving process. The team has access to state-of-the-art technology to provide clients with superior solutions. We also provide a competitive salary along with a benefits program that all employees can partake in. Choosing DRA means choosing reliability, persistence and exceeding expectations.
Internships and Co-Ops
DRA collaborates with local universities to provide internship and co-op opportunities for undergraduate and graduate students. Interns have an opportunity to work on real-world problems, get hands-on experience, and mentorship from experts in the industry. Our company promotes professional growth by providing a glimpse of the workforce before graduation. Approximately, 75% of our interns join DRA as full-time employees after graduation. If you are interested in becoming a DRA intern, apply by sending your resume to [email protected].
Equal Employment Opportunity
DRA is committed to the principles of equal employment. We are committed to complying with all federal, state, and local laws providing equal employment opportunities, all other employment laws and regulations. It is our intent to maintain a work environment which is free of harassment, discrimination, or retaliation because of sex, gender, race, religion, color, national origin, physical or mental disability, genetic information, marital status, age, sexual orientation, gender identity, military service, veteran status, or any other status protected by federal, state, or local laws. The company is dedicated to the fulfillment of this policy in regard to all aspects of employment, including but not limited to recruiting, hiring, placement, transfer, training, promotion, rates of pay, and other compensation, termination, all other terms, conditions, and privileges of employment.
The company will conduct a prompt and thorough investigation of all allegations of discrimination, harassment, or retaliation, or any violation of the Company's Equal Employment Opportunity Policy in as confidential manner as possible. The company will take appropriate corrective action, if and where warranted. The company prohibits retaliation against any employee who provides information about, complains, or assists in the investigation of any complaint of discrimination or violation of the Company's Equal Employment Opportunity Policy.
We are all responsible for upholding the Company's Equal Employment Opportunity Policy and any claimed violations of that policy should be brought to the attention of your manager and/or human resource personnel.