At DRA, there are multiple laboratories on site with state-of-the-art technology to conduct research and development of prototypes such as the Test and Integration Laboratory, the Optics Laboratory, and the Systems Integration Laboratoy (SIL). DRA also builds Data Acquisition Units to support sensor/system testing and analysis.
Testbed Aircraft
DRA uses test bed aircraft to support flight demonstrations for various programs. DRA, using state-of-the-art design tools such as SolidWorks 3-D, designs and fabricates custom sensor housing for a variety of aircraft that meet FAA requirements. Sensor mount points are available in the nose, tail and belly of the aircraft. Computer and diagnostic equipment can be installed in the cargo area or in the back four seats. Heavy-duty power supplies provide electricity at 28V DC or 115V AC. This aircraft offers a unique combination of utility and affordability.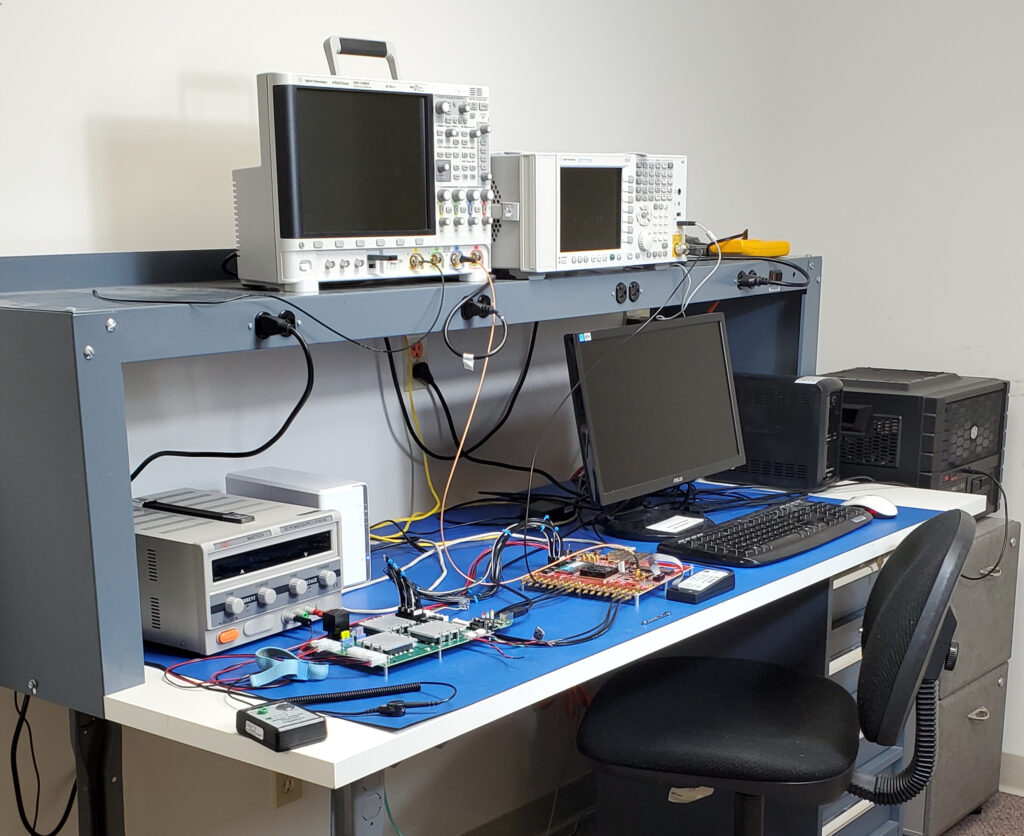 Test and Integration Laboratory
DRA maintains a test and integration laboratory to support the design, development and testing of electronic sub-assemblies and systems for digital signal processing applications. State-of-the-art work stations equipped with the latest releases of schematic capture, PCB design viewer tools, Field Programmable Gate Array (FPGA) development tools for VHDL code generation, simulation, hardware synthesis, hardware-in-the-loop testing, and CAD tools for the design and 3-D renderings of mechanical apparatuses and housing designs are maintained. Networked workstations provide parallel analysis capabilities for complex designs to maximize engineering throughput throughout the design process.
Optics Laboratory
DRA has developed an optics laboratory to conduct research and development of electro-optical and infrared sensors. Work in this laboratory provides the physical foundation for ideas and concepts for new sensors. DRA also builds and tests initial prototypes to demonstrate proof-of-concept. The optics lab also provides the capability to conduct calibration and performance analysis of optical systems.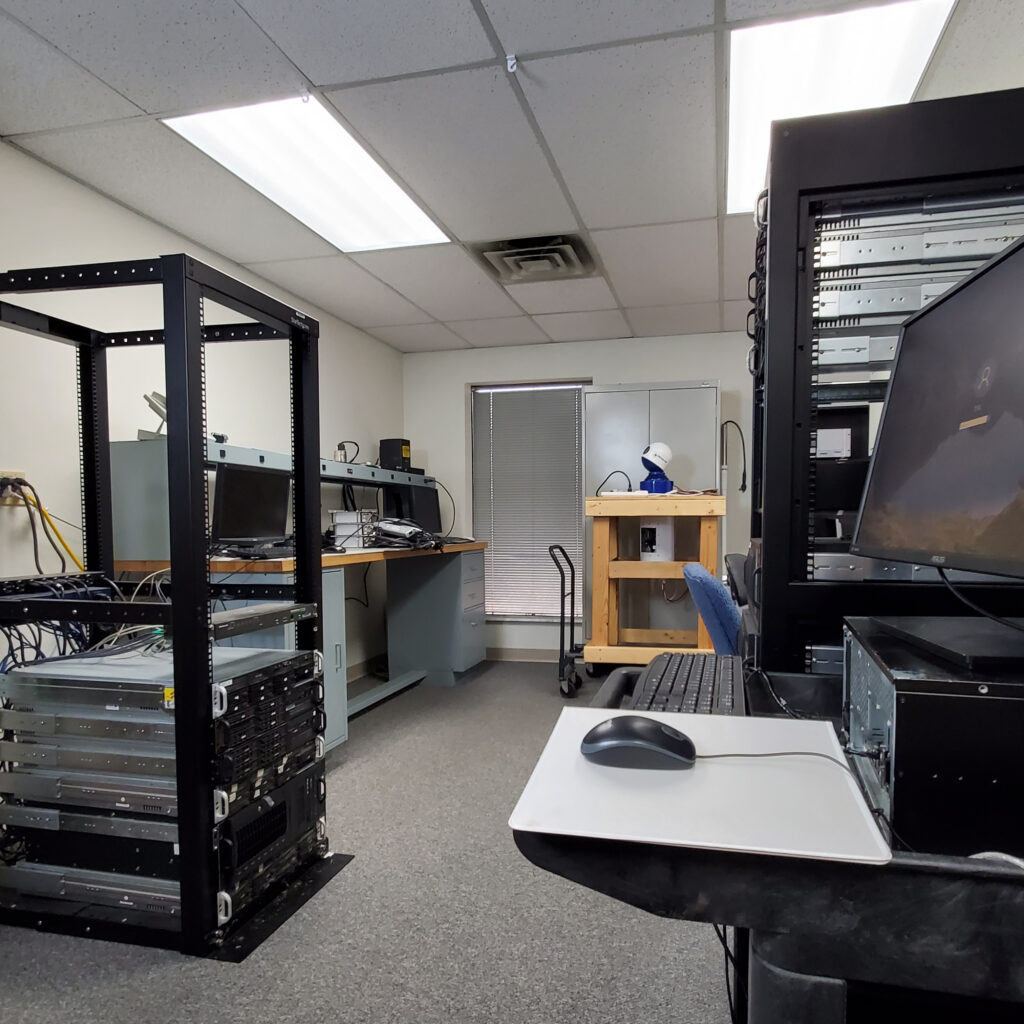 Systems Integration Laboratory
DRA has developed a one of a kind laboratory with both custom software and hardware to enable HW/SW integration testing and HW/SW In-the-Loop (HITL/SITL) testing in a static free and environmentally controlled environment. Work surfaces are covered with properly grounded anti-static mats and the lab has its own thermostat and HVAC system.  DRA built custom computers that have the ability to either record live sensor data, or playback previously recorded sensor data. The SIL features various connections to the outside.  A VHF antenna is on the roof to allow DRA personnel to monitor and communicate with flight testing activities.  Two GPS antennas are on the roof, one is a passive antenna for the INS in use by DRA, and the other is for GPS  timesync for recording live sensor data.